There's a great love of music in our clan and many of the clan are associated with piping, singing, drumming etc, however, all our information is scattered, a bit here, a bit there. Therefore we've decided to make our first attempt to bring it all together in one place, on this site, if you have any more information that's not here, we'd be delighted to hear from you. Many thanks to John Follin a member and piper composer for his tune, Lady Saltoun's Air, which you can listen to and Don Chitts, our Australian Fraser Society Commissioner, another piper, as well as member Gordon Fraser, for supplying so much information. We've tried to be as accurate as we can but information can be patchy, therefore, if you see any errors or possible errors, please don't hesitate to contact us.
Unfortunately, due to so many regulations on copyright and music use, we have only one direct link to an original tune but we do hope that by expanding our database on Fraser clan music, you can maybe find what you want more easily.
LIST of FRASER MUSIC, DANCE & SONGS 
Titles of Pipe and Dance Tunes with a Fraser Connection 
Lady Saltoun's Air – for pipes. John Follin. This is the only tune we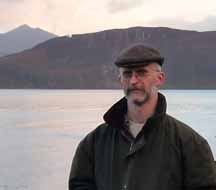 have a direct link to, versions of this tune can be listened to at Soundclick If you are in a band and would like to play it, John has the sheet music for pipes and for instruments, so please contact the editor for them or any other item on this page. https://www.soundclick.com/bands/default.cfm?bandID=979294&content=music
Fraserburgh Train, is a more recent song by a modern group, Police Dog Hogan, a superb song about a young soldier in Lord Lovat's command before he lands on Sword Beach on D-Day. At present it's on Youtube at http://www.youtube.com/watch?v=LDeY-zjkz8M
Angus Fraser Mac Lean Of Tobermorey – Composed by Iain Mac Crimmon
Boleskine Shinty Team – Composed by H. Fraser
Brigadier J. Oliver's Return To El Alamein – Composed by D. Mac Farlane
Broadford Bay – Composed by W. Fraser
Captain A. M. Fraser – Composed by Captain J. Peterson
Captain Alec Fraser – Composed by John Scott
Captain Alexander Fraser – Composed by James Wark
Captain Sandy Fraser – Composed by Iain Mac Pherson
Captain Simon Fraser
Charles Fraser Sherrit – Composed by Ian Crichton
Chief's Birthday (Dedicated to John Fraser, Esq.) – Composed by Rod Campbell
Colonel Fraser of Knockie – Strathspey
Commodore Alexander Mackenzie Fraser – Composed by H. McColl
Doctor Alexander S. Bisset Of Islay – Composed Alex M. Mac Iver
Doctor Bill Fraser – Composed by Bruce Thomson
Doctor J. C. Simpson – Composed by Rod Campbell
Donald Fraser – Composed by K. G.Roe, Pipe Sgt.
Eilish Fraser's Reel- Composed by Paul Harrison
Francis Fraser – Compose by D. Mc Phedran
Fraser Of Cairnie – Composed by Brian MacRae, P. M.
Fraser Patrick's Favourite – Reel for dance band
Fraser The Ticket Man – Composed by Stuart Robertson
Fraser's Farewell To The Black Watch – Composed J Honeyman
Fraser's Jig – Composed by Dan Hughie Mac Eachern
Fraser's Lullaby – Composed by Bruce Gandy
Frazer's Day – Slow air for pipes
George Fraser – Composed by Calum A.Campbell P. M.
Hugh Fraser – Composed by R. S.Burns
Ian Fraser Of Foregin – Composed by D. MacLeod
James A. D. Simpson's Farewell To Douglas – Composed by David K. Finlay
Jimmy Tweedie Inveran House – Composed by A. Donaldson
Jim Tweedie's Sea Legs – Composed by J. A. MacGee
Kathy Fraser's Jig – Jig for dance band
Lady Saltoun's Strathspey – Adapted for pipes by Don Chitts
Lament For Pipe Major Hugh Fraser – Composed W. A. Robertson
Lieutenant Colonel G. L. Simpson – Composed by A. M. Cairns, P. M.
Lieutenant Colonel Simpson's Reel – Composed by A. Calder, P. M.
Lord Lovat's Lament – Piobreachd
Lord Lovat's March – Often erroneously called Lord Lovat's Lament
Lord Lovat's Strathspey – Based on the march, Morair Sim
Lord Saltoun – Reel for dance band
Mac Shim Na Lairce (Simpson Of Largy's March)
Major Frew
Major I. M. Fraser's Farewell – Composed by Iain M. Morrison, P. M.
Marina Fraser Of Tigh Na Bruaich – Composed by Paul Harrison, P. M.
Miss Chloe Simpson – Composed Sgt. Mac Farlane
Miss Jane Fraser – Reel – Robert Mackintosh
Miss Janet Fraser – Composed by Graham Neill
Morair Sim (Lord Simon) – Regimental march of the Lovat Scouts
Mr. Douglas Fraser Of Waterville, N.Y. – Composed by Scott Williams
Mrs. A. M. Fraser Of Brookfield – Composed by Captain J. Peterson
Mrs Fraser`s Reel – Cullen – William Marshall
Mrs. Margaret Fraser – Composed by H. Mc Coll, P. M.
Mrs. Margaret Fraser Sutherland – Composed by Neil Sutherland, P. M.
Mrs. Marjory Kennedy Fraser – Composed by  MacLellan/MacDonald
Mrs. Mildred Fraser's Welcome Home – Composed by Sandy Boyd, 7 April 1947
Oliver- The Big Sunrise – Composed by Bernanrd T. Bouhadana
Pipe Major Hugh Fraser – Composed by Wm M. Mac Donald
Pipe Major Robert Fraser – Composed by Michael Grey
Pipe Major Willie Fraser – Composed by John Macnab
The Gathering of Clan Fraser – Pipe march by Chris Stevens of New Zealand.
The Gathering of Clan Fraser Strathspey – Adapted by Don Chitts
The Hon Lady Fraser of Lovat – Strathspey – Robert Petrie
The Clan Fraser Gathering, 1999 – Composed by W. G.Hepburn, Turiff
The Fraser Browns – Composed by Michael Grey
The Hurdle Race – Reel – James Fraser
The Lovat Scouts – By Scott-Skinner when seeing them embarking for South Africa
The 78th Fraser Highlanders Pipe Band – Composed by Michael Grey
The Frasers' March, (Caismeachd Nam Frisealach) – Composed by Campbell Canntaireachd
The Simon Fraser University Pipe Band – Composed by Robert MacNeil
Thorn Bush – Strathspey – James Fraser
Tom Fraser's Special – Composed by Michael Grey
Willie Fraser 
SONGS 
Back o' Reires Hill – Andy Stewart song to the tune of The Lovat Scouts
Granny Fraser's Flitting from Aboyne tae Aberdeen- Bothy Ballad Legend of Scotland – Grant Fraser song to the tune of Lord Lovat's March
Wild Song of Freedom – Andy Stewart song to the tune of Lord Lovat's March. 
PIPE MUSIC SHEETS 
Lady Saltoun's Air – John Follin (also as a slow march)
Lady Saltoun's Reel Lady Saltoun's Strathspey – adapted by Don Chitts
Simon Fraser University Pipe Band by Robert MacNeil 
LYRICS 
Granny Fraser's Flittin, frae Aboyne tae Aiberdeen 
THE CAPTAIN SIMON FRASER COLLECTION 
Captain Simon Fraser was born at Ardachie near Fort Augustus, in 1773. He subsequently moved to Errogie, in Stratherrick and for a long time was tenant of Knockie, in the same district. He was taught violin by Nathaniel Gow and not only was he a fiddler and composer, most importantly he was a collector of Celtic music. Published in 1816, The Simon Fraser Collection brought together the Airs and Melodies peculiar to the Highlands and the Isles of Scotland from 1715 to 1745, he continually updated his work until his death in 1852. He was a so highly esteemed a collector, that he inspired a play, "The Captain's Collection", by Hamish MacDonald, in 1999. 
Captain Simon Fraser's Compositions 
Tunes in the Collection Specific to Clan Fraser
Battle of Kinloch Lochy or Battle of the
Shirts (Lament)
Beaufort Castle (Dance and Song)
Lady Lovat(Strathspey)
Lord Lovat Beheaded (Lament)
Lord Lovat's Welcome (Strathspey & Song)
Lovat`s Restoration (Strathspey)
Strath Errick (Strathspey)
The Bonfire (Strathspey) This was occasioned by the lighting of bonfires upon all the surrounding hills upon the late General Fraser of Lovat`s election  for the County of Inverness even before his estate was restored to him.
The Chieftain`s Lament (Song) which makes reference to the execution of Lord Lovat.
The Fraser Arms (Dance and Song)
The Isle of Aigas (Air)
Other Tunes by Captain Fraser
Annie is my Darling (Reel)
Caledonia's Wail for Neil Gow Her Favourite Minstrel (Air)
Ferrintosh (Strathspey)
Huntly's Wedding Medley (Strathspey)
Neil Gow`s Style (Strathspey)
The Beauty of the North (Strathspey)
The Falls of Foyers (Air)
The Haggis (Pipe Reel, Dance and Song)
The Highlands of Banffshire (Strathspey)
The Lasses o` Ballantrae (Reel)
The North of the Grampians (Strathspey)
The Novelty (Reel)
Urquhart Castle (Strathspey)
Simon Fraser Collection
The collection of some 230 tunes contains many fine tunes such as:
Archibald Macdonald of Keppoch (Air)
Ewe with the Crooked Horn (Strathspey)
Glenmorriston (Strathspey)
Hogmanay (Strathspey and Song)
Prince Charles last view of Scotland  (Air)
The Banks of Loch Ness (Strathspey and  Song)
The Bedding of the Bride (Dance and  Song)
The Braes of Lochiel (Slow Air)
The Expert Dancer (Strathspey)
The Favourite Dram (Jig) also My Favourite Dram (Song)
The Feet Washing (Reel and Song)
The General Gathering 1745 (Jig)
The Merrymaking (Reel)
The Northern Meeting(Strathspey)
The Northern Racecourse (Reel)
The Nuptial Knot (Jig and Song)
The Rebel War Song, Belladrum House (Strathspey)
The Sprightly Minikin (Reel)
Urquhart Castle
Well May Charlie Wear the Crown (Air)
Well May My True Love Arrive (Air)
Willie`s Auld Breeks (Dance and Song)
ADDITION
"Gorthleck`s Highland Plaid" and "The Belted Plaid and health to wear it"
On the run just before Culloden, Lord Lovat was staying at Gorthleck House  and these tunes were composed by his attendant minstrel. Here Lovat had his  only meeting with Prince Charles who was in hiding after Culloden. Thomas  Fraser of Gorthleck was Captain Simon Fraser`s maternal Grandfather.  The first tune was in praise of Gorthleck`s new plaid. As his prize  the minstrel claimed the old plaid and was duly granted it.

"A Hero never dies"-  this is a song composed by Dr Morison(assistant
surgeon) of the Fraser Highlanders after the death of Wolfe.
"Prince Charles" – reel played by Lovat`s  minstrel to celebrate Jacobite successes in the south. 
THE ANGUS FRASER COLLECTION
Gordon Fraser (member) has now received a copy of the Angus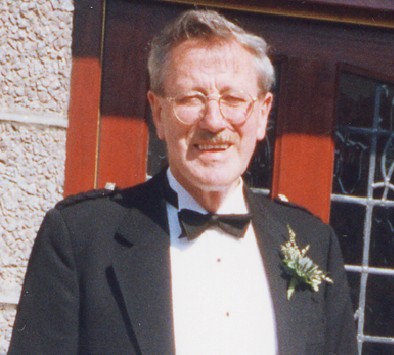 Fraser Collection of Scottish Gaelic Airs. He has been working his way through the collection on the fiddle, it contains a lot of good music and the preservation of all the tunes in these collections has been of enormous value to  the Scottish musical heritage.
A note from Gordon Fraser,
"The Angus Fraser Collection" ISBN 1
871931 665  PUB TAIGH NA TEUD 1996
This is a very important collection of  some 245 Scottish Gaelic Song Tunes- unfortunately without the words.  From  the translated titles it contains a
wide selection of song types, love  songs, working songs, laments, songs
celebrating some individual or event  and so on. It appears that the music
was originally for the harp.  The harp  was eventually displaced by the pipes
and the fiddle, causing a bitter  rivalry between harpers  and fiddlers,
occasionally leading to serious  violence.  Apparently the Clan Chiefs
operated a quasi- royal court complete  with minstrel (harper, piper,) fiddler
bard and jester.
Angus Fraser was the natural son of Captain Simon Fraser.  His large collection of songs and harp music contains well over 200 tunes and songs.    The list below represents his personal preferences and those of particular relevance to Clan Fraser. 
A Bards Salute to Lord Lovat
A Lament for Fraser of Foyers
Beaufort the Resort of Harpers and Poets
The Decay of Festivity in Beaufort Castle
INSTRUCTIONS ON DANCE STEPS, From Don Chitts
 Contact the Editor if you want a copy.
1. A'MacShidh Og, short
2. Cairnbulg Castle
3. Drumelzier
4. Fraser McLuskey's Strathspey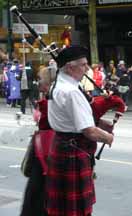 5. Fraser Medley
6. Fraser's Favourite
7. Fraser's Fiddle
8. Lady Saltoun
9. Lady Saltoun's Reel
10. Lovat Scouts
11. McShimi's Jig
12. Neidpath Castle
13. Simon the Lord Lovat  
LIBRARY 
Members have also access to our small library of songs on MP3 or WMA.
Fraser Gathering
Fraser Medley
Fraser's Favourite
Frazer's Day
Gathering of Clan Fraser
Kathy Fraser's Jig
Lady Saltoun's Air (in various forms)
Legend of Scotland
Lovat Scouts
Lovat Lament
Lovat's March
Lovat's Strathspey
Morair Sim
Neidpath Castle
Reires Hill
Saltoun's Reel (pipes/chanter)
Saltoun's Reel (band)
Saltoun's Strathspey
Simon Fraser University
Song of Freedom
All content on this website is the copyright of CFSSUK ©