THE SHOP


 CFSSUK is proud to present its shop. The following items are available to all.
MANHATTAN MARKETING for CFSSUK
SWEATSHIRTS in Red, Navy Blue, or Green with a Crew or V-neck

and are specially embroidered on the left breast, with a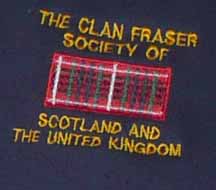 similar motif, as shown below, with the Society name in gold lettering. Price of Sweatshirts, £15.10. Please allow £1.50 for postage, total £16.60. Sizes S, M, L, XL, & XXL.
POLO SHIRTS also available with the same embroidery, they

are in, White, Red, Navy or Green at the price of £12.75. Please allow  £1.00 for postage total £13.75. If you want a more Ladies' type colour, such as light blue, we can look into this at no extra cost.
TOWELS White or Navy, 100% ringspun cotton with our tartan flash and Clan Fraser Society Scotland & UK in the corner, an excellent talking point for guests and friends, as well as a lovely

gift. We are advertising them as this package:- Classic Hand Towel ref TC 43, 50×90 cm plus Classic Bath Towel ref TC 44, 70×130 cm, all for only £14.75 incl P&P but they can be mixed or ordered singly, please contact Jonathan Kersting (see details below) for prices, if you wish to order them outside this package.
Members and non-members are welcome to purchase these items, an excellent gift for all Frasers and our Septs. Please forward orders to Jonathan Kersting at "Foreshore" 57-59 Elgin Road, Pwll, Llanelli, Carmarthenshire, South Wales, SA15 4AF, Tel Number 01554 755014. Cheques to be made out to "Manhattan Marketing", see their website at www.manhattan-marketing.co.uk These are UK prices only, please enquire about prices for overseas orders, due to exchange rates and postage. Sorry but we haven't the facilities to take credit cards. GO TO THE ORDER FORM
THE CLAN FRASER BOOK  written by Lady Saltoun, Chief of the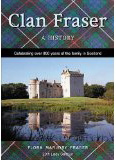 whole name and Arms of Fraser, therefore, a most notable account on the Clan, 1997, Scottish Cultural Press, ISBN-10: 1840170050. This excellent book has now finished its run but Lady Saltoun has some copies left, please contact the CFSSUK editor for information on how you can buy one. A must for all Frasers and historians.
MEMBERSHIP OF THE SOCIETY
MEMBERSHIP OF THE SOCIETY is quite an ideal gift or a treat to yourself, the Society aims to bring people together, both those who possess Fraser ancestry and those interested in the history of the

Clan in general. We also issue Newsletters, regular Eletters, a souvenir Membership Certificate on joining and are building a Fraser database. It is quite a bargain at only £10 per head in the UK and £15 Overseas, go to the Joining Form or contact the Secretary, with your name and address, for a Joining Pack. You can pay by cheque, we have PayPal, especially useful for those outside the UK or set up a Standing Order, the Treasurer can Email you a Standing Order or details on how to pay by PayPal, although Standing Order is by far the most convenient way to pay.
SHOPPING BAG Buy one of our own new eco friendly shopping bags. It's a high quality blue cotton bag, with a new CFSSUK woven

design on it on the top right hand side,  be proud to be a Fraser when you're carrying one on the High Street. Priced at £4.50 each and £1.50 P&P, this quality item is stylish and very practical, as shops often don't give out plastic bags now. To order email Jayne Chapman and you can pay by cheque or PayPal. This item is personally made by Jayne for the CFSSUK and is not on Jayne's website but have a look and see what else she makes, that may interest you.
BADGES From the same supplier, Jayne Chapman, sew on badges.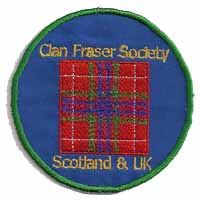 They're approximately 3? in diameter, with CLAN FRASER SOCIETY in gold, a flash of Fraser tartan, then SCOTLAND & UK, on dark blue held in a small green circle . Costing £2.50 each plus 50p P&P, they can be ordered by emailing Jayne Chapman direct, you can pay by cheque or PayPal.
Discount for Members Only
MAPS

 Caledonian Maps, The Steadings, Balmacara Sq., Kyle of Lochalsh, IV40 8DJ, are offering CFSSUK members 10% discount when they buy items from this map company. Established in 1987, they now have four different series and several individual reprinted old Scottish maps totalling in excess of two hundred and twenty separate sheets. Have a look at them online and Email the CFSSUK Editor to find out how to receive this very worthwhile discount, please put CFSSUK Caledonian Maps, in the Subject and your Membership Number and Name in the Email.
HIGHLAND WEAR  Houston Traditional Kiltmakers, one of the country's leading kilt and tartan specialists, are offering a 5% discount to CFSSUK members, plus FREE shirt and tie value £45 on any kilt pack over £600 or £500 tax free. Also, they have introduced a few other Fraser 16 oz heavy weight, stain proofed tartans in their own range: Fraser Ancient Hunting + Modern Red + Lovat + Lovat Muted. They are the only kilt shop in the world where you can see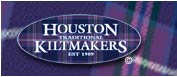 every tartan. Have a look at their excellent website, then phone 0141 8894879 to order and obtain the discount.
They also hire Red Fraser Modern, most companies now favour the general or city tartans, to keep costs down but Houston stays loyal to the old Clan Tartans, as well see http://www.kiltsforhire.com/ They post out FREE tartan swatches in the UK for over seas customers they have to charge £6 p/p as they ship 1000s world wide. This link takes you to some fascinating information on the kilt http://www.kiltmakers.com/media/brochures/pdf/kilts.pdf
Terms. All material Copyright © The Clan Fraser Society Scotland & UK unless otherwise stated. These companies have been strongly recommended by members or close associates  but The Society does not accept liability as the transactions are with third parties.