THE SHOP


 CFSSUK is proud to present its shop. The following items are available to all.
THE CLAN FRASER BOOK  written by Lady Saltoun, Chief of the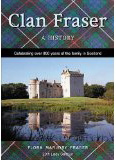 whole name and Arms of Fraser, therefore, a most notable account on the Clan, 1997, Scottish Cultural Press, ISBN-10: 1840170050. This excellent book has now finished its run but Lady Saltoun has some copies left, please contact the CFSSUK editor for information on how you can buy one. A must for all Frasers and historians.
MEMBERSHIP OF THE SOCIETY
MEMBERSHIP OF THE SOCIETY is quite an ideal gift or a treat to yourself, the Society aims to bring people together, both those who possess Fraser ancestry and those interested in the history of the

Clan in general. We also issue Newsletters, regular Eletters, a souvenir Membership Certificate on joining and are building a Fraser database. It is quite a bargain at only £10 per head in the UK and £15 Overseas, go to the Joining Form or contact the Secretary, with your name and address, for a Joining Pack. You can pay by cheque, we have PayPal, especially useful for those outside the UK or set up a Standing Order, the Treasurer can Email you a Standing Order or details on how to pay by PayPal, although Standing Order is by far the most convenient way to pay.
Discount for Members Only
MAPS

 Caledonian Maps, The Steadings, Balmacara Sq., Kyle of Lochalsh, IV40 8DJ, are offering CFSSUK members 10% discount when they buy items from this map company. Established in 1987, they now have four different series and several individual reprinted old Scottish maps totalling in excess of two hundred and twenty separate sheets. Have a look at them online and Email the CFSSUK Editor to find out how to receive this very worthwhile discount, please put CFSSUK Caledonian Maps, in the Subject and your Membership Number and Name in the Email.
HIGHLAND WEAR  Houston Traditional Kiltmakers, one of the country's leading kilt and tartan specialists, are offering a 5% discount to CFSSUK members, plus FREE shirt and tie value £45 on any kilt pack over £600 or £500 tax free. Also, they have introduced a few other Fraser 16 oz heavy weight, stain proofed tartans in their own range: Fraser Ancient Hunting + Modern Red + Lovat + Lovat Muted. They are the only kilt shop in the world where you can see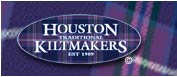 every tartan. Have a look at their excellent website, then phone 0141 8894879 to order and obtain the discount.
They also hire Red Fraser Modern, most companies now favour the general or city tartans, to keep costs down but Houston stays loyal to the old Clan Tartans, as well see http://www.kiltsforhire.com/ They post out FREE tartan swatches in the UK for over seas customers they have to charge £6 p/p as they ship 1000s world wide. This link takes you to some fascinating information on the kilt http://www.kiltmakers.com/media/brochures/pdf/kilts.pdf
Terms. All material Copyright © The Clan Fraser Society Scotland & UK unless otherwise stated. These companies have been strongly recommended by members or close associates  but The Society does not accept liability as the transactions are with third parties.