ARE YOU A MEMBER OF CLAN FRASER ?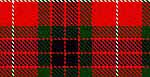 In addition to Fraser many other surnames are associated with our clan, known as Septs. A surname can be associated with more than one clan, often depending on the area in which they lived. These names include those on the following list, with many variations in spelling.
BISSET, BREWSTER, COWIE, FREW, FRIZELL, MacGRUER, MacKIM, MacKIMMIE, MacSIMON, MacTAVISH, OLIVER, SIM, SIMON, SIMS, SIMPSON, SYME, TWADDLE, TWEEDIE.
BISSET
Norman in origin, one Henricus de Byset was the first of that name noted in Scotland, he had a son John Bisset, who was granted lands in Morayshire and became the first Lord of the Aird. He also founded Beauly Priory in 1230. The Bisset fortunes waxed and waned and eventually the Frasers, who already had lands in the area, gained the Bisset lands, possibly through marriage to a Bisset heiress and today those lands are at the heart of Fraser of Lovat country, documents dated 12th September, 1367, connect a Fraser with the lands of Lovat and the Aird. About 1460 Hugh Fraser, 6th Laird of Lovat [c.1436-1501] became the 1st Lord Lovat.
Some famous Bissets:- Winnifred Jacqueline Fraser-Bisset, now known as Jacqueline Bisset, is a former model and well known star of film and TV, born in Surrey in 1944, she has started in several films such as the James Bond spoof Casino Royale, Fascination and The Grasshopper. Donald Bisset (30 August 1910 – 10 August 1995), another actor, he played character roles in numerous films, beginning with Movie-Go-Round and in TV dramas such as Dr Who. He was also famous for his Anytime Stories for children, which have been translated into 16 languages. Major William Davidson Bissett VC 1893-197, see Fraser Connections page. Alan Bissett (born 1975, Falkirk) author and playwright.
BREWSTER & MacGRUER
Brewster is the Anglicisation of Grewar meaning Brewer and/or MacGruar, son of a Brewer. Possibly originating from the East and South East area around Loch Ness.
Some famous people with the name: Sir David Brewster KH PRSE FRS FSA(Scot) FSSA MICE, scientist and inventor of the Kaleidoscope and Sandy MacGruar, infamous illicit distiller from Strathglass.
COWIE
Sir Alexander Fraser 1st of Cowie, Chamberlain of Scotland from 1319 and whose seal is on The Declaration of Arbroath, had the lands of the Barony of Cowie conferred on him by Robert the Bruce. King Robert I rewarded Scots patriots the lands of those that opposed him, many of whom had lands confiscated during the Wars of Independence in which The Frasers were instrumental in winning. Cowie castle, now only a few stones, is situated near Cowie village by Stonehaven.
Celebrated Cowies: James Cowie, born Cuminestown, Aberdeenshire 1886, died 1956, was a well known portrait painter, John Cowy was a burgess of Aberdeen in the very early 1500s and maybe less celebrated, Janet Cowie was accused of being a witch in Elgin in 1646.
FREW
Likely to be a name derived from the Fords of Frew, a stategic site on the Carse, West of Stirling.
Famous Frews: A. E. Harding Frew (1883-1952), an Australian civil engineer and Walter Edwin Frew (1864-1941), an important American financier.
FRIZELL
Feasibly an old spelling of Fraser, some have suggested that the name comes from the tribe called Friselii in Roman Gaul, whose badge was a strawberry plant.
Historic Frizells: A Richard Fresle is on The Roll Leopold de Lisle, or Compagnion de Lisle de Conqueror, which is a Roll of those who supposedly came over with William the Conqueror. James Frizell arrived in 1652 in New England in 1652, one of four or five hundred Scottish  prisoners who had been fighting for  Charles II, they had been decisively defeated at the Battle of Worcester on September 3, 1651 by the forces of Oliver Cromwell. The prisoners were then banished to America, possibly as slaves. Also, James "Jimmy" Frizzell, born 16 February 1937, was a Scottish football player and manager.
MacTAVISH
From MacThamhais, 'son of Tammas' a form of Thomas. Connected to other clans but those from Stratherrick seem to be considered a sept of the Clan.
Famous Mactavish: Simon McTavish born c.1750, died July 6, 1804, in Montreal. He was a Scottish-born fur trader and the chief founding partner of the North West Company, the richest man in Canada in his day.
OLIVER
A Border sept but the name could be Norman in origin. Oliver Fraser is thought to have built Oliver Castle, possibly in the late 12th, in Tweedsmuir, Tweeddale.
Olivers in history: The first known recording as a surname in any spelling is that of Walter Olifer, a charter witness in Scotland in the year 1180. Admiral of the Fleet Sir Henry Francis Oliver GCB, KCB, CB, KCMG, MVO, LLD (Edin), born Yetholm, near Kelso, in 1865, died in 1985 aged 100 years and a further naval connection with his nephew Vice Admiral Robert Don Oliver CB, CBE, DSC, DL, born 1895 at Linton, died Kelso 1980.
SIMPSON and MacKIMMIE
"Many thanks to Clan Historian Robert Simpson, of the Clan Fraser Society of Australia for this article." Simpson is the largest Sept name in Clan Fraser, and it is thought the vast majority of this surname came from a variation of Simon, an early name of Fraser chiefs, such as Sir Simon Fraser who held Neidpath Castle and lands in Tweededale about 1260. Simon is originally a Norman version of Sigmund, and translates to the Gaelic as Sime or Sim, hence Sims son, and the great popularity of Simon as a Christian name in the middle Ages was because Simon bar-Jonah renamed Peter was a favourite apostle during that period.
Simpson is an old and common surname in Scotland. Thomas Symeson had a safe conduct into England in 1412 and in 1590 a Simpson (with 8 others) was accused of a cattle raid into England, so cross border movement was common. Spelling was very loose in the early days, hence the great variation of Sims, Simes, Syme, Simson and Simmonds. Only a few Simpsons seem to be found in the northern and western (Scandinavian settled) Scottish islands, the English Simpsons have no Fraser connection and could have originated from Angle, Dane and Jute origin, again with the name Sim converted from Son of Sim.
The junior line of the Frasers is Clan Fraser of Lovat, centred in Inverness-shire and most of the natives of the purely Gaelic districts of the Aird and Stratherrick came to be called by their names. As the chiefs were considered to the "father" of their greater family or clan and they considered their clansmen to be their "children" (clan means family), it is a short step for many clansmen to take the name Simpson, or son of Simon, even if illegitimacy were involved. Septs that have a connection with the name Simpson are Mackimmie, Mackim, Simon, Macsimon, Sims, Syme and Sim, with many spelling variations developing over time.
The Simpsons formed numerically large part of the Fraser Clan in Scotland , but none seem to have become chiefs of any of the 30 cadet branches before the battle of Culloden in 1745. Instead they seem to have largely concentrated on commerce, municipal affairs and the arts, here's a short list of some of the most famous Simpsons and MacKimmies.
Sir James Simpson, pioneer of anaesthetic, Born Bathgate, June 7 1811, died May 6th 1870. Looking for an anaesthetic to ease the pain of childbirth, he experimented with sulphuric ether and then chloroform, he delivered Queen Victoria's son, in 1853 Leopold, using anaesthetic. In 1866 he became the first man to be made a baronet for services to medicine.
Alastair Sim, 1900 – 1976, Edinburgh born, he was, without a doubt one of the greatest film and character actors the world has seen. He was well known in his St Trinian film role but he's best remembered, internationally, for his 1951 Scrooge, many have tried to emulate him, in this role and all have failed. In 1954 he was awarded the CBE and also refused the knighthood offered, to him, in 1974.
Stewart McKimmie, born 1962 in Aberdeen, footballer, played for Aberdeen F C, The Dons, as a full back for most of his career, where he captained the team and won several medals. He also was awarded 40 caps for Scotland between 1989 and 1996.
Archibald Simpson, Architect 1790-1847, the finest neo-classicist in Northern Scotland, son of a clothier, his claim to fame was he designed many fine buildings in the new Aberdeen. Amongst his most noted works were The Music Hall and St Andrews, Episcopalian Cathedral, one of three Cathedrals in the city.
John Simpson VC, 1825-1884, Black Watch Regiment, he received the decoration of the "Victoria Cross" conferred by Her Majesty, for valour in action at the Fort of Rooyah, East Indies, 15th April 1858.
Sir George Simpson, c 1787-1860, was a governor of the Hudson Bay Company in Canada, which was founded by the Black Prince (Rupert) who was of Scots descent.
William Simson RSA, 1800-1847, was an eminent artist, originally famous for his coastal scenes, he later turned to portrait painting and historical/religious works. Bobby Simpson, b. 1936, cricketer, captained the Australian team in 29 tests, and once scored 311 against England. His father played for Stenhousemuir in the Scottish Football League and elder brothers, Bill and Jack, also played first grade club cricket in Sydney.
Bart Simpson, cartoon character, it may seem strange listing an animation as a clan member but next time you watch the programme, note that one of the directors is a Simon. Just co-incidence or an in-joke?
See also the section on Septs in the Chief's website http://www.fraserchief.co.uk/septs.html
TWEEDIE By Susan Boag
The following information was mainly derived from two books, the Surnames of Scotland by George F Black and the Scottish clan and family Encyclopaedia published by Collins in 1994.
Although the Tweedies are a sept of the Fraser clan, it is unclear how this came about. The most likely explanation is that it was through marriage. This would seem to be born out by the stories below, which refer to a James Tweedie of Drumelzier and a Thomas Tweedie of Oliver Cast/e, both in the 16th Century. Early on in their history in this country, in fact in the 12th and 13th centuries, the Frasers moved from East Lothian to Tweedale, and early Fraser families included the Frasers of Drumelzier and Hales, and the Frasers of Oliver Cast/e. The Tweedies are an old Peebleshire family and according to a wonderful myth, the first Tweedie was the child of a species of water spirit from the Tweed. Alas, the truth is that the name was derived from the lands of Tweedie, in the parish of Stonehaven, Lanarkshire. A Finlay Twydyn of Lanarkshire rendered homage to Edward I of England in 1296, but in the 17th century, this family lost their lands and barony.
According to The Surnames of Scotland; "the Tweedies had a reputation for being a savage race and at the close of 1592 they reverted to their true character". It seems that several murders had been committed and indeed, according to a quote in Chambers' History of Peebleshire; "The complaint states that it is not unknown how many slauchters have been commit tit upon them by James Tweedy of Drumelzier and his friends". By 1715 the Tweedies of Drumelzier were extinct.
In 1592, James Tweedie of Drumelzier was accused of the murder of Geddes of Glenhegdon. Some half century earlier, in 1524, Thomas Tweedie of Oliver Castle had been implicated in the murder of Lord Fleming, as a result of which, a bloody feud broke out between the two families. In 1531, Thomas was exiled from Scotland for three years.
All this suggests a pretty unpleasant family, but it must be remembered that the borderlands were notorious for their lawlessness at the time. Reassuringly, Collins' Scottish Clan and Family Encyclopaedia gives details of some fine upstanding 19th century Tweedies should you wish to read about them.
One further point of interest is that, although I have never seen it, I have learnt that a book was published in 1902, written by Michael Forbes, called The History of the Tweedie, or Tweedy, Family.
Some famous Tweedies:- Sir Hugh Justin Tweedie, Admiral, 1877-1951, son of Maj.Gen. Michael Tweedie, RA and Louisa Bateson Hammond, he served in the Royal Navy for almost 40 years. William Menzies Tweedie, 1828-1878, famous portrait painter, born in Glasgow.
TRAINS and BOATS and PLANES
We thought it would be interesting to see what influence our clan has had on the modern world of transport, so using the cue from the song, or the film, with a similar title, here's the fame the clan and its members have achieved, in hard engineering terms.
Fraser: Clan Fraser was a class of 4-6-2 Pacific British Rail steam locomotive, it was built in 1952 and withdrawn from service in 1962.
The world has seen four SS Clan Frasers, first of all there was one built in 1878, then sold on in 1895 and renamed.
The second in line was built 1900 and sold on in 1919 and renamed, it eventually foundered and sunk in 1920.
The third was a British cargo steamship, built in 1938, she served in the Second World War and was bombed and sunk in Greece in 1941.
The fourth was built in 1961, then sold and renamed in 1965, in 1979 it was burnt out at Bombay and sold for scrap.
HMCS Fraser was a C-class destroyer launched in 1932 as HMS Crescent and transferred to the RCN in 1937. She was lost on 25 June 1940 in a collision with HMS Calcutta in the Gironde estuary.
HMCS Fraser, served in the Royal Canadian Navy and later the Canadian Forces from 1957–1994 and was launched in 1953, it was the last survivor of the St. Laurent-class destroyer, which were the first Canadian designed and built warships.
John Fraser, paddle steamer, was built by lumberman Alexander Fraser in 1888 in Sturgeon Falls, Canada. In 1893 it was destroyed by fire and most of the crew lost.
Star Fraser general cargo ship built in 1985.
King Fraser bulk carrier built in 2011.
Cape Fraser container ship built in 2005.
John Fraser 19th century US ship, involved in a collision in the port of Charleston in 1858, while being towed.
USS Thomas E. Fraser was a destroyer minelayer, she was named for Commander Thomas E. Fraser (1901–1942).
Brewster: F2A Buffalo US WWII Carrier plane, Brewster Aeronautical Corporation built several other types of aircraft from the early 1930s till the end of WWII.
USS General A. W. Brewster (AP-155) was a transport ship for the U.S. Navy in World War II, named after U.S. Army general Andre Walker Brewster.
Benjamin Brewster, US Steam Tanker, built 1917, torpedoed and sank in 1942.
Cowie: USS Cowie, named after Rear Admiral Thomas Jefferson Cowie.
MacTavish: There have been three Clan MacTavish ships, the first was built in 1912 but shelled and sunk by a German raider in 1916.
The second built in 1920 but was torpedoed and sunk by German submarine in 1942.
The last was built in 1949 and survived long enough to be scrapped in 1971.
The SS Ina Mactavish built in Glasgow 1866 wrecked 1907.
Simpson: USS Simpson (FFG-56) is a guided missile frigate, named for Rear Admiral Rodger W. Simpson,
Tweedie: USS Tweedy (DE-532) was a John C. Butler-class destroyer escort, named in honour of Albert William Tweedy, Jr.
All content on this website is the copyright of CFSSUK ©